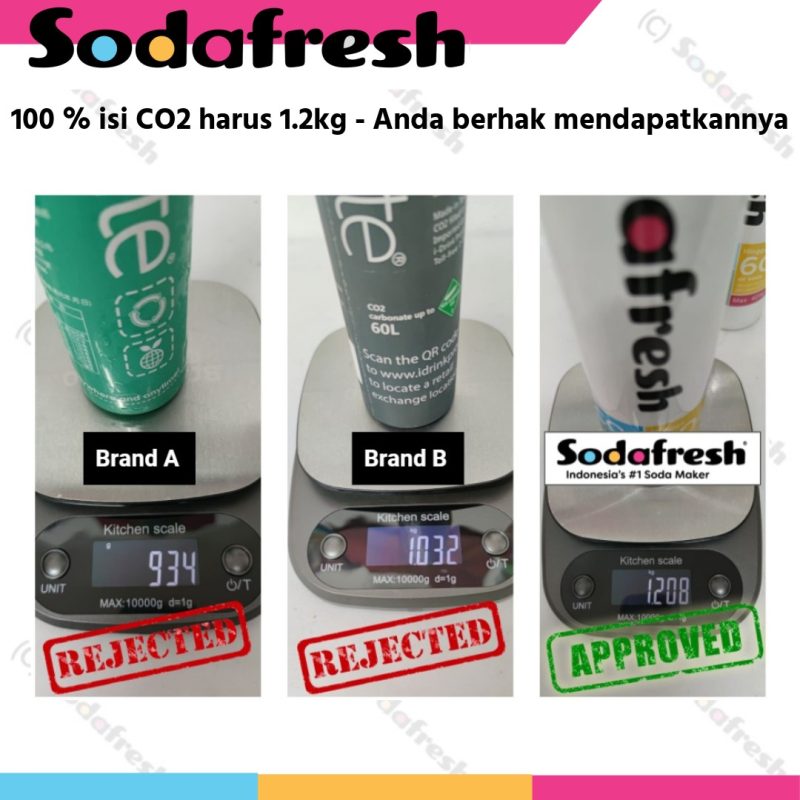 Is your CO2 tank full? Seriously – check it.
CO2 is what makes water fizzy – so you want to get what you paid for, right?
CO2 Refill purchase has a lot do with trust.
Sodafresh guarantees:
* A full tank (that means around 1.2kg)
* Certified food grade CO2 (also Halal)
* Ready Stock at all times
Everything else is just frustrating or outright dangerous.
Visit our website and order a CO2 Refill online. We accept all Soda Maker CO2 tanks and brands. Ace, Sodastream, Sodaxpress, Drinkmate, iSoda.
See you soon and be alert.
Your Sodafresh Team
100% Sodastream (TM) compatibel
100% ソーダストリーム(TM)互換性
#stayathome #dirumahaja #gajian #sodafresh #sodastream #co2refill #sodamaker #sparklingwater #soda #co2 #co2cylinder #co2tank #drinkmate #restojakarta #cafejakarta #tempatnongkrong #minumankekinian