Which model is for you?
You want to mainly carbonate water? The Rhapsody will do the job perfectly.
And If you want to carbonate a lot of other beverages we recommend The DrinkMate / The Dynamic / The Iconic or The Slim because they all have detachable Fizz Infusers that you can easily rinse under the water tap.
And if you like to add syrup, herbs, slices of your favorite fruit and then carbonate them all together, then The Slim is right for you because it has a wide bottle opening.
We have videos that show you how each machine works on the product pages.
The Rhapsody has a 6 months Sodafresh warranty, the DrinkMate, Dynamic, Iconic and The Slim all 4 have have a 12 months warranty.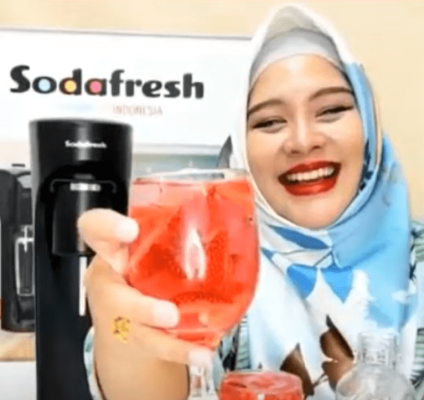 More Questions?
Our
Lisa

is here to help.
WA and call
08119703806
(English, Deutsch and Bahasa Indonesia)