A Siphon uses 8-gram disposable capsules that can carbonate only the content of the Siphon bottle (average 750ml to 1000ml). The bottle is often a metal one and needs pre-cooling before you can use it. Good for Whipped Cream but not for Sparkling water and daily use.
There are lots of moving parts in a Siphon and it takes some time and good shaking to make Sparkling Water.
We often get asked why we don't sell Soda Syphon and the answer is simple:
There are much better solutions available since 2015 and they are called Soda Maker.
Advantages of a Soda Maker
CO2 cylinders can be refilled and hold 50 times more CO2
CO2 refills are much cheaper and eco-friendly
No waiting or shaking to fizz your beverage
As many PET Spare Bottles as you like at low prices
No moving parts that you could loose
Now you know why a Soda Siphon is "old-tech" and why more than a 100 years later Soda Makers have replaced them, unless you want to make whipped cream.
If you're like us and love your Sparkling Water and Sparkling Juices then get a Soda Maker. Grandpa's Siphon makes a great decoration but it's really impractical.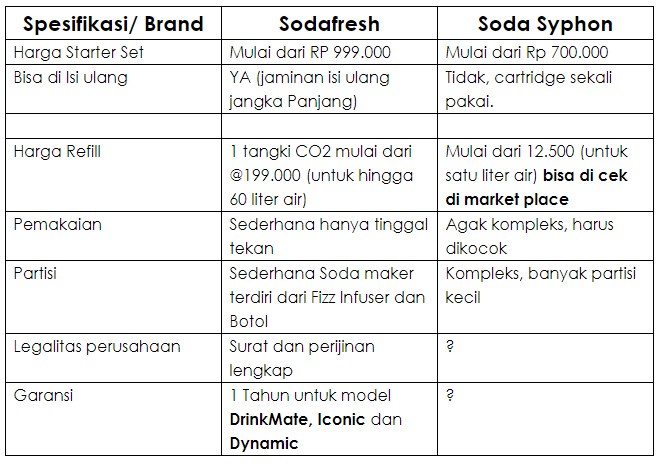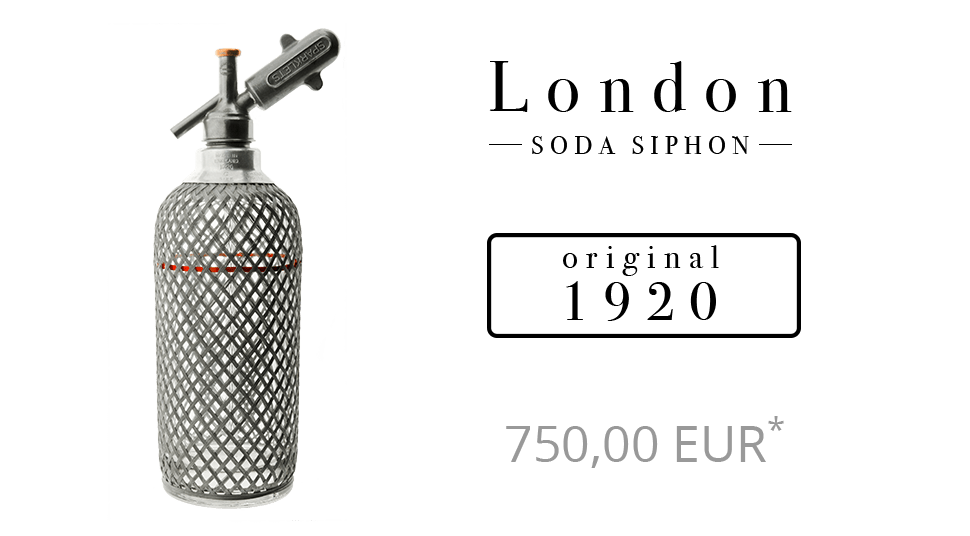 Soda Siphon = Many Parts = Many Problems
Soda Maker have replaced this antique system since 2015.